Custom DOOSAN BMT Tool Holders & Machine Tools Manufacturer in China
We specialize in manufacturing custom DOOSAN BMT tool holders. Our DOOSAN tool holders are designed to provide precision, accuracy, and maximum rigidity for your machining operations.
BMT tool holders for DOOSAN machines
We specialize in manufacturing static and live BMT tool holders for DOOSAN machines. Our products are designed to provide optimum performance and productivity for our customers.
With over a decade of experience in the industry, you can trust us for all your custom DOOSAN BMT tool holder needs. We offer a variety of sizes and styles, so you're sure to find something that meets your specific needs. Our products come with a satisfaction guarantee, so we will replace them without any hassle if they don't meet or exceed expectations.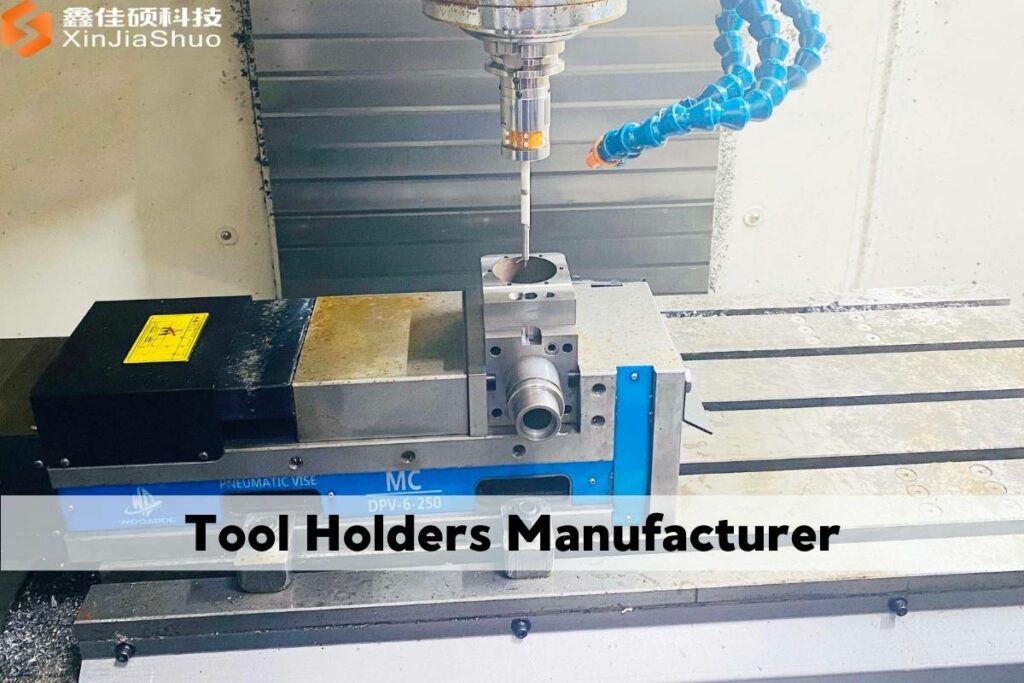 Customized types of Doosan BMT tool holders DIN 1809
We offer various tool holders for Doosan machines designed to meet the most demanding machining applications. Our innovative selection of tool holders ensures reliable performance across varying machining tasks while providing superior flexibility and efficiency at the same time.
Doosan BMT static tool holders
Our Doosan BMT static tool holders provide excellent rigidity and precision for milling, drilling, and light-tapping operations. They are built from high-quality alloy steel and heat-treated for increased accuracy and longer life.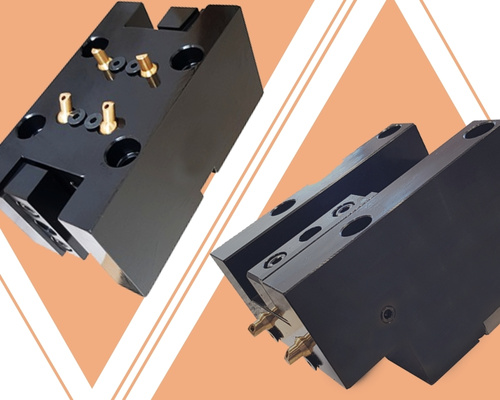 A facing tool holder is a cutting tool used to form a workpiece's face. It is designed to machine the surface of a metal material at a precise angle and depth. This tool holder can be used for roughing and finishing operations, allowing greater flexibility when machining materials.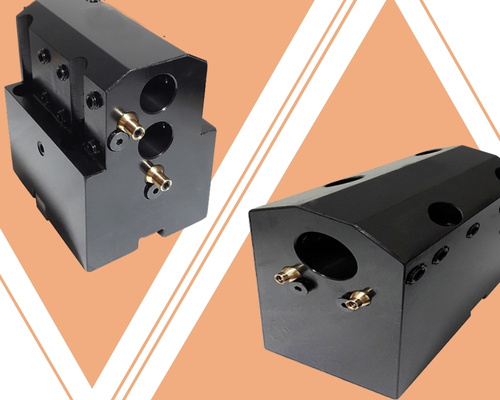 This tool holder holds and secures cutting tools in place while carrying out complex drilling, reaming, or boring operations. It helps to provide greater accuracy and precision when cutting into metals or other materials.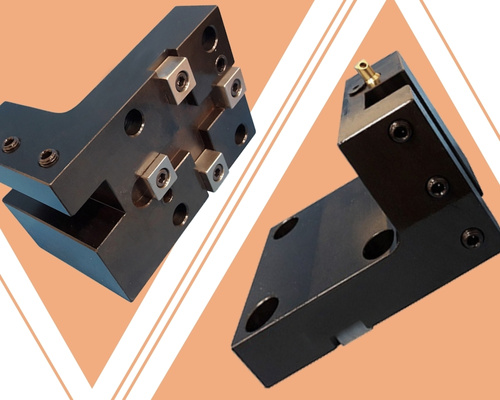 They are available in different shapes and sizes to accommodate the various tools needed for machining. Cut-off tool holders are designed to securely hold cutting tools at precise depths and angles, such as drills, taps, reamers, and end-mills.
Doosan BMT live tool holders
Our Doosan BMT live tool holders offer superior performance in complex turning applications such as threading and grooving. These holders are designed to be securely held by powerful torque motors that maintain accurate position during operation. We offer a series of highly durable BMT axial and radial tool holders for reliable operation on its cutting machines.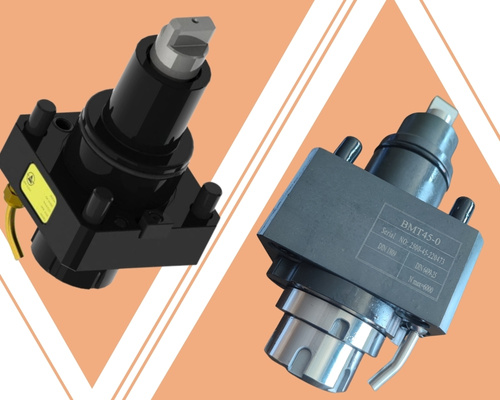 DOOSAN axial tool holders
Our axial tool holders are designed for milling, drilling, and tapping applications and provide maximum rigidity and accuracy when machining metal workpieces.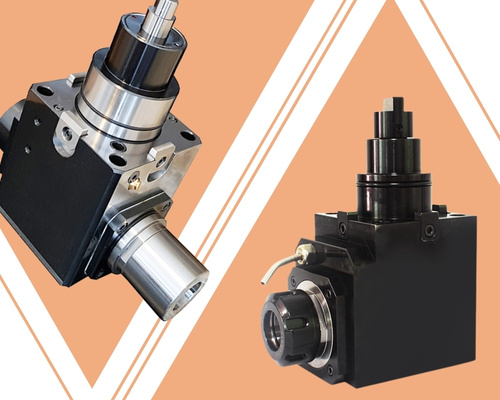 Doosan radial tool holders
For complex operations such as circular turning, grooving, threading, and bore facing, BMT radial tool holders offer superior flexibility and efficiency.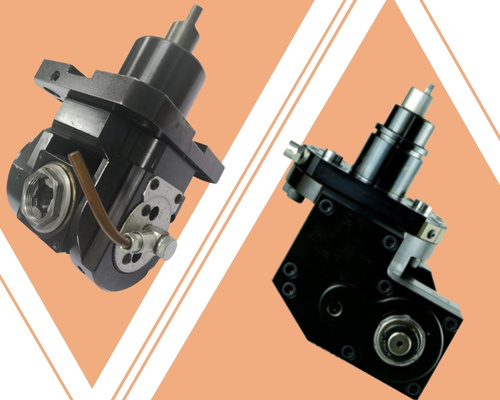 Doosan adjustable angle tool holders
With adjustable angle tool holders, getting a precise fit each time and ensuring all your components are machined correctly is easy.
Series of BMT tool holder For Doosan machines
Our Doosan BMT tool holders come in various sizes and are designed to hold many cutting tools. Customers can choose from multiple sizes ranging from BMT45 up to 85.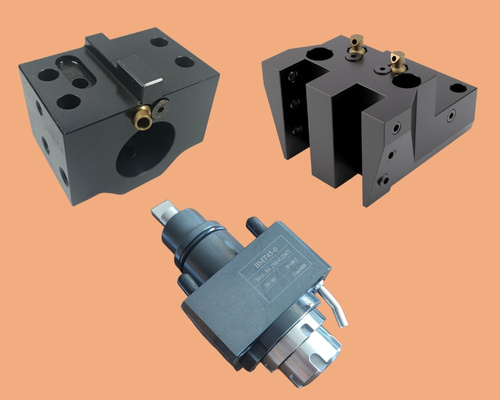 doosan BMT45 tool holders
doosan BMT55 tool holders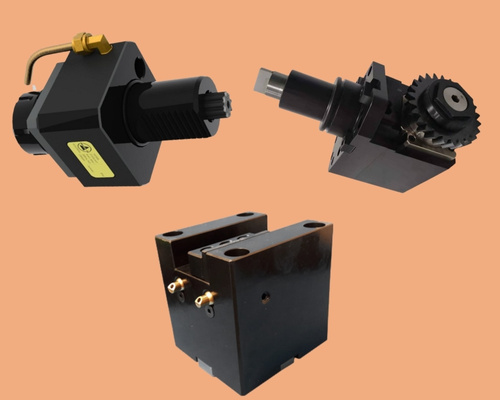 BMT65 doosan tool holders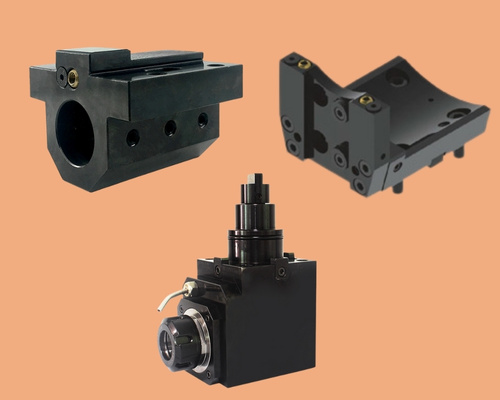 doosan BMT75 tool holders
how do we control the quality For Doosan Machine Tools?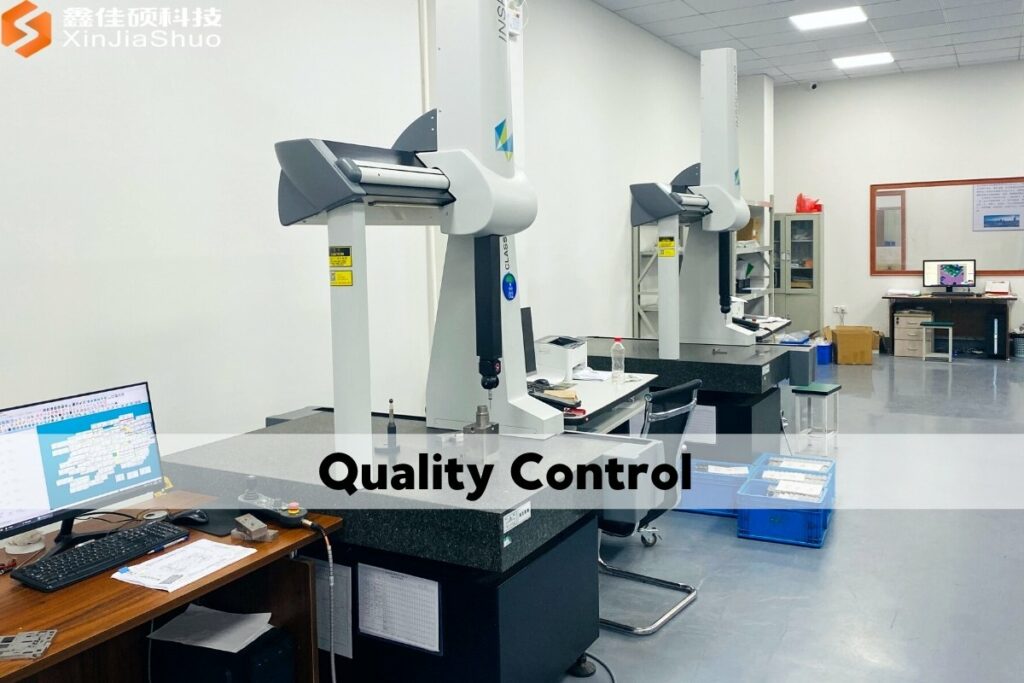 Quality control is paramount for products, and we ensure all its tool holders adhere to the highest levels of precision. All holders are made from high-quality ductile cast iron that is heat treated for added accuracy and longer life.
We will work on rigorous testing and inspection procedures during production to guarantee the holders meet specified tolerances before they leave the factory. And we can provide all the material test reports and product test reports.
We use professional CMM machines and optical comparators to measure the size of each tool holder. These tools allow us to accurately measure even the most complex details, ensuring that each tool rest meets precise tolerances.
why choose us as you China manufacturer?
We are one of the leading suppliers of Doosan BMT tool holders in China. Our company specializes in providing excellent products to our customers and outstanding service and support.
Our Doosan machine tools are extensively tested before being dispatched, ensuring our customers receive only the best possible product.
We also take pride in offering competitive prices, allowing you to get great value for money without compromising on quality or performance.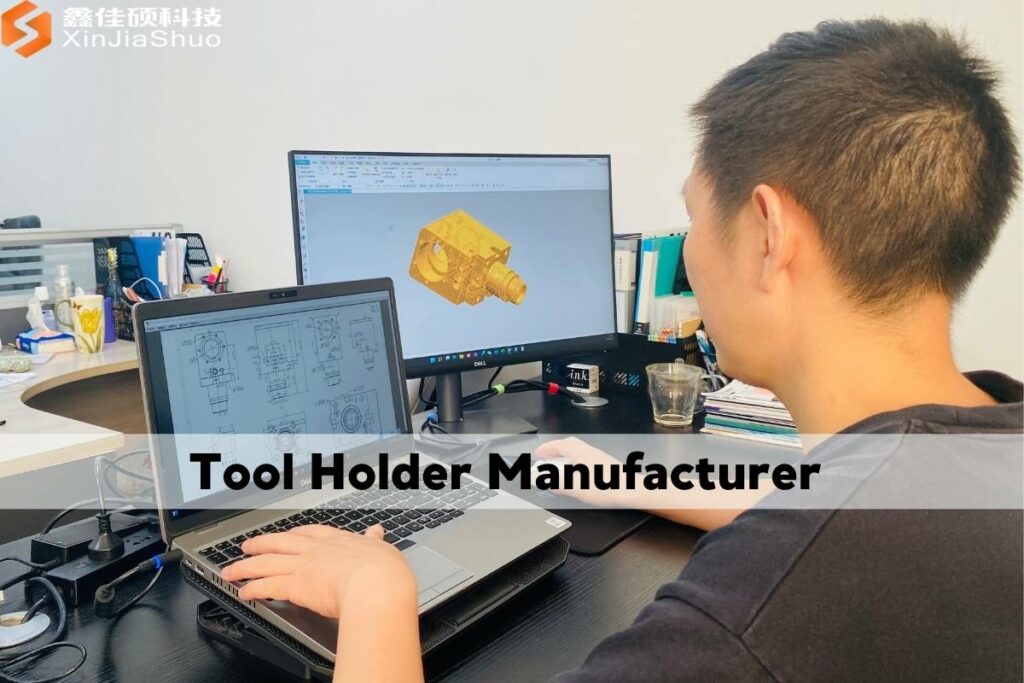 doosan BMT tool holder FAQs
Doosan BMT's axial tool holders are designed to provide maximum rigidity and stability, even under heavy cutting conditions.
They feature hard-wearing bearing components that enable smooth movement during operation and can withstand extreme temperatures without damage.
The tool holders also come with adjustable torque motors to limit vibration and chatter caused by the cutting processes. This ensures the holder remains stable throughout the job, minimizing possible damage to the workpiece or any machined part.
The axial tool holder also includes an automatic locking mechanism to secure tools while in use, ensuring consistent performance with each cut.
Doosan BMT45 tool holders are an ideal choice for DOOSAN machines. They are designed to hold and guide cutting tools in the most precise way possible while minimizing vibration and chatter.
The tool holders feature a unique two-piece design with an expandable collet that allows for greater grip on the cutting tool, ensuring superior accuracy and repeatability.
They are also incredibly durable due to ductile cast iron, making them a great choice for industrial CNC machining.
Furthermore, its patented self-locking system ensures the tool is securely fastened during operation, providing added safety and reliability.
Finally, their easy installation process makes them effortless to set up and operate.
The Doosan BMT radial tool holder is a highly advanced and popular tool used in the machining industry. The BMT Radial Tool Holder is designed to provide reliable performance in all radial cutting operations. Its compact and versatile design offers superior rigidity, accuracy, and stability.
The BMT radial tool holder also features a quick change system, making it easy to switch out tools quickly while maintaining accuracy. This feature helps reduce time spent switching between different tools during a machining operation.
Doosan BMT65 tool holders are designed to provide superior performance and reliability for CNC machining operations.
The holders are made from ductile cast iron and feature an anti-rotation mechanism that prevents the holder from spinning during machining operations.
They also feature a clamping system with adjustable stop nuts, allowing for easy installation and accurate cutting tool positioning.
The holders also have a built-in coolant channel that helps reduce thermal distortion while increasing tool life.
Need BMT Tool holders for your Doosan Machines?
Are you searching for the perfect BMT tool holders for your Doosan machines? We are your best choice. We provide the highest quality BMT tool holders tailored to fit your Doosan machinery. We understand that every customer has unique needs for their Doosan machines. Contact us now!