custom VDI tool holders manufacturer in china
We are a leading custom VDI tool holders manufacturer in China. And we have over ten years of experience in manufacturing VDI holders. Our products are made from high-quality materials and designed to meet the highest quality and performance standards. They are used to grip and secure tools during machining operations. Various types of tool holders are available at our company, each designed for specific applications.
built for precision machining process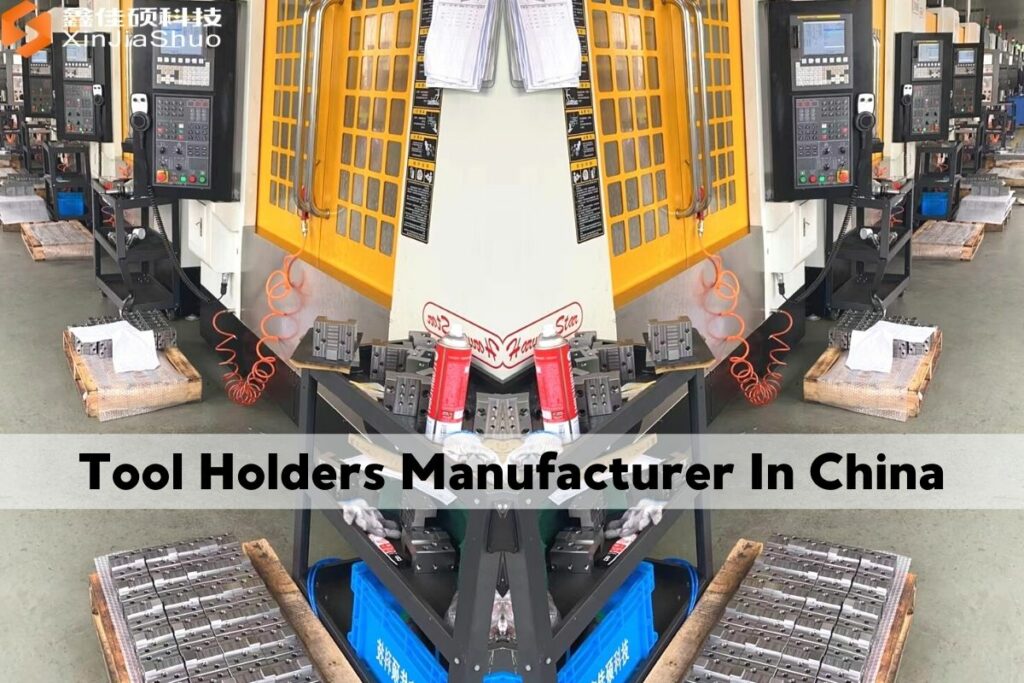 different types of VDI tool holders
At our company, we offer two primary types of holders: static and live tool holders. Both types are designed for use with CNC lathes, and each has advantages.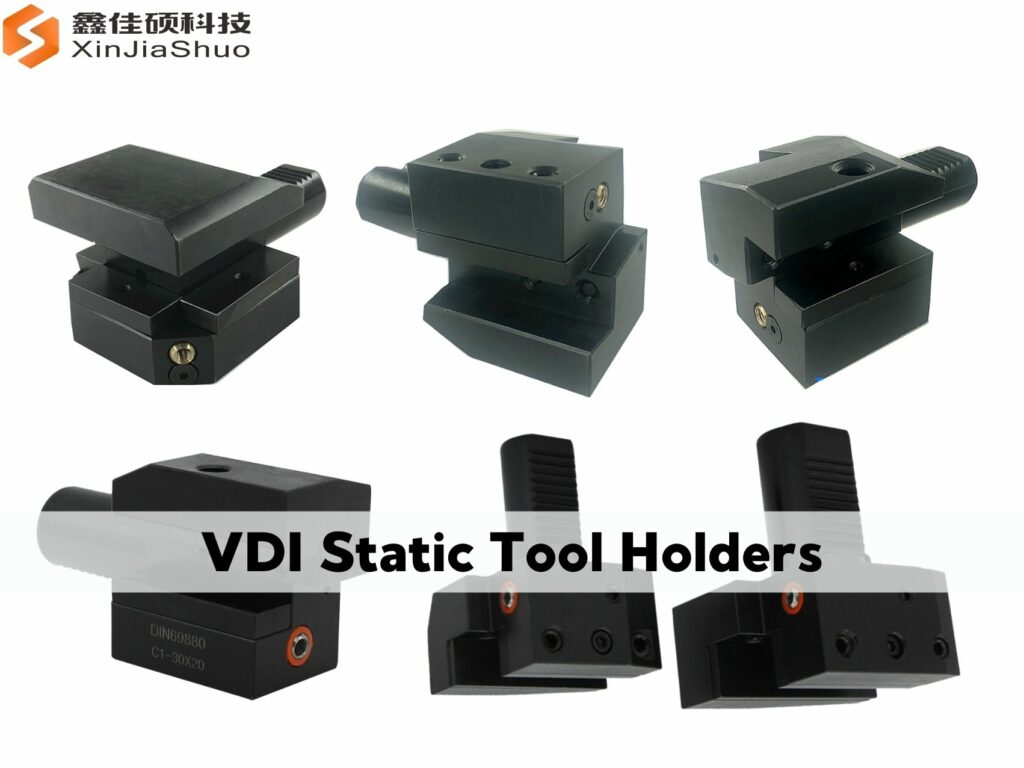 DIN 69880 VDI static tool holders
VDI static tool holders are used to hold cutting tools in a specific orientation. It also uses coolant through the tool holder to help keep the cutting tools cool and increase their life.
At Toolholdernow, we offer a wide range of standard and custom VDI tool holders for all types of CNC lathes. And they meet DIN 69880. Our team of experts can help you choose the right tool holder for your specific application and requirements.
VDI live tool holders for CNC turning centers
At our company, we custom manufacture VDI live tooling holders to the specifications of our clients. And we produce tool holders according to DIN 5480, DIN 5482, and DIN 1809. Some of the features of include:
– Precision machined from high-quality materials for superior performance and durability
– Heat treated and case hardened for extended life
– Available in a variety of sizes and styles to meet your specific needs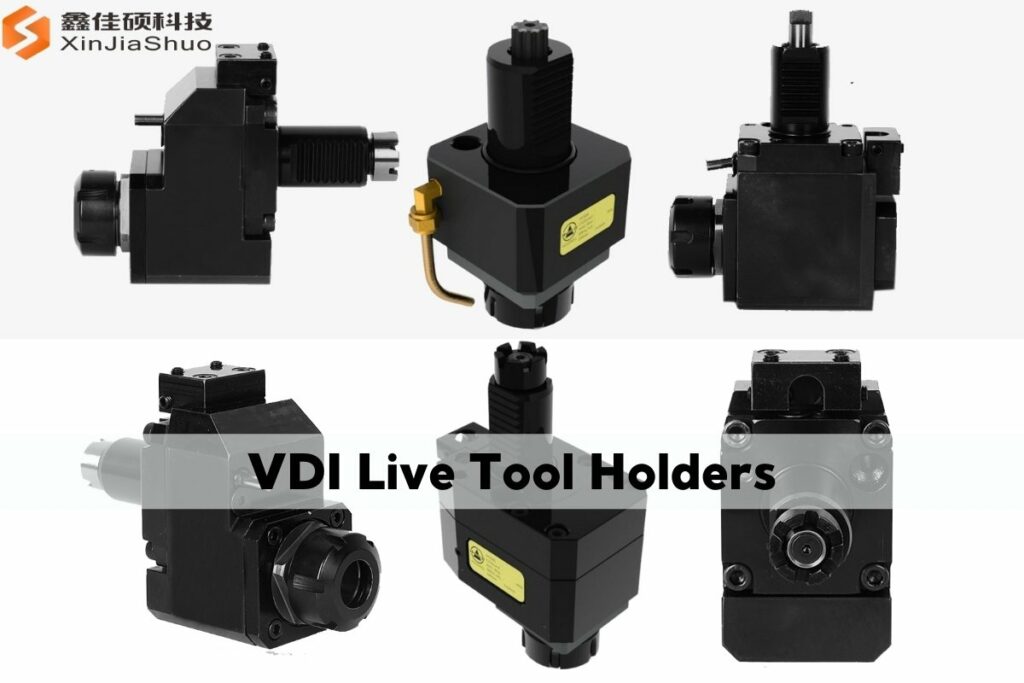 VDI lathe tool holders of different dimensions
Our VDI holders come in many different shapes and sizes. We offer VDI lathe tool holders from 20 to 60 mm radially and axially. We offer various VDI holders, including single-sided, double-sided, and multi-purpose models.
Made from high-quality materials, our ptofucts provide maximum precision and durability. We also offer custom-made products to meet the unique requirements of our customers.
Up to now, we have customized VDI tool holders of various shaft diameters, including: VDI20, VDI30, VDI40, and VDI50, and more.
Toolholdernow offers a variety of brands of lathe tool blocks that you need to stay productive. Let us help you find the right tool holder for your specific lathe.
how do we control the quality?
As a manufacturer of tool holders, we control the quality of our products from the following four aspects:
why choose us as you China manufacturer?
vDI lathe tool holders FAQs
There are several key differences between VDI and BMT tool holders. 
First, VDI holders use a precision taper interface to mount the cutting tool, while BMT holders utilize a more robust clamping mechanism. 
It results in VDI holders being more precise and providing better tool life, while BMT holders can accommodate more aggressive machining processes. 
Second, unlike BMT, VDI tool holders can be mounted either on the turret's outer circumference or the turret or the surface of the turret, depending on the turret configuration of the machine in question.
Finally, VDI holders typically require additional setup time and maintenance due to the precision taper interface.
VDI Okuma tool holders provide superior performance and holding power for your turning applications. 
The design provides precision alignment of the tool with the spindle, and the balanced construction helps to reduce vibration during operation. 
In addition, they feature a positive locking mechanism that ensures high repeatability and accuracy. 
The holders are also designed for quick and easy tool changes, making them an ideal choice for high-production environments. 
Overall, they offer superior performance and durability, making them an excellent choice for turning applications.
Yes, we provide.
MAZAK VDI tool holder is a type of tool holder that is used on Mazak lathes.
It is designed to be used with specific types of insert bits, and it has some features that make it ideal for use on Mazak lathes.
One of the most notable features of the MAZAK VDI tool holder is its ability to grip the insert bit more securely than others.
It is due to the jaws' design, which is narrower than those on other types.
As a result, the MAZAK tool holder can grip the insert bit more tightly, making it less likely to slip during use.
Looking for custom VDI lathe tool holders China manufacturer?
At Toolholdernow, we provide high-quality VDI lathe tool blocks custom-made for your requirements. We have a team of experienced engineers who will work with you to design the perfect tool holder for your application. Contact us today to discuss your specific needs, and we will gladly provide you with a quotation.